Architektur.Film.Sommer 2018
New from Old from New
Cinema evenings in the Az W courtyard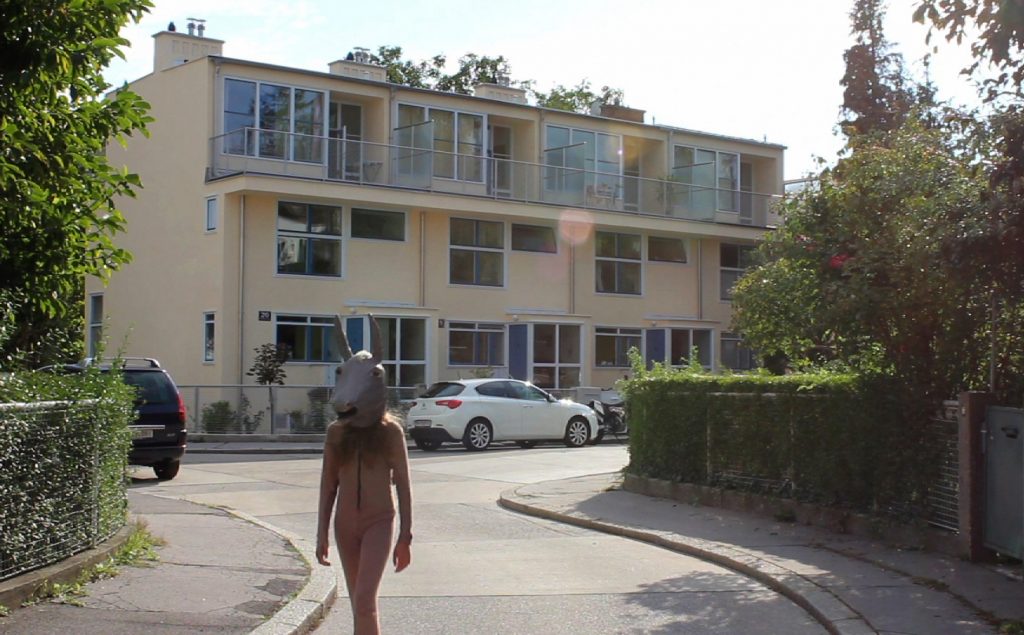 The opening evening is dedicated to modern housing and city models. How do people live today in the Werkbundsiedlung housing estate in Vienna? And what became of the ideals of a group of architects aiming to transform postwar London into a more socially equitable city?
Forms in Relation to Life / Die Wiener Werkbundsiedlung, AT 2014, 60:00 mins. OV with subtitles, Dir: Heidrun Holzfeind
The Internationale Werkbundsiedlung Wien was completed in 1932 as a small-scale alternative to the municipal housing blocks of Red Vienna. Heidrun Holzfeind shows a portrait of the compact buildings in a green setting and their occupants.
Aufstieg, HU/AT 2016, 03:11 mins, without speech, Dir: Eginhartz Kanter
Utopia London, UK 2010, 82:00 mins., OV (in English), Dir: Tom Cordell
There was a time when the vision of a better future formed in London: young planners combined science and art to create a city worth living in. Inspired by their optimism, the question we are facing today is: Where to now?
Pictures from the open-air film screening 01.08.2018: