Lectures & discussion
Provincial Revolt. Case Study: Upper Austria
Centre Stage #4
Wed 18.10.2023, 18:00-20:00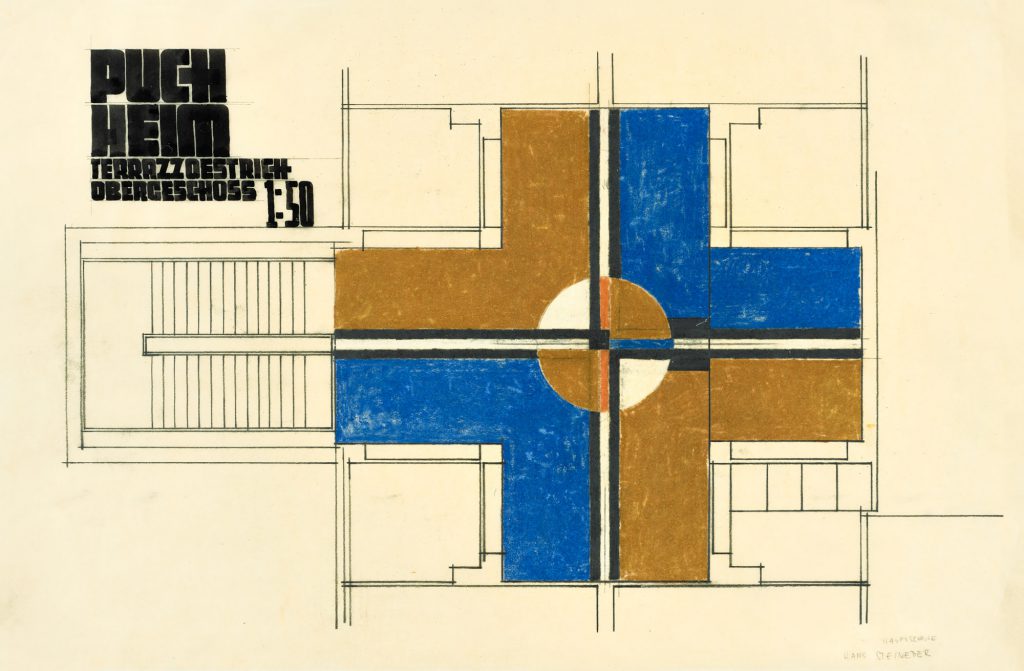 The Graz School, the Vorarlberger Baukünstler (Building Artists) and, more recently, the Burgenland Brutalists have entered the Austrian canon as independent movements. Where does this leave Upper Austria in the national awareness?
Viennese Modernism is established in architectural history. Key buildings by its proponents from the interwar period are located in Upper Austria, such as Gamerith House by Ernst Plischke, the tobacco factory by Peter Behrens/Alexander Popp, Rosenauer House by Lois Welzenbacher. So, why don't we talk about 'Upper Austrian modernism'?
The Otto Wagner student Mauriz Balzarek (1872-1945) succeeded in completing countless Art Nouveau buildings to the highest standards. The Linz municipal building director Curt Kühne (1883-1963), in collaboration with his colleague Julius Schulte (1881-1928), initiated a municipal building programme that coincided with Red Vienna. And why are architects like Hans Steineder (1904- 1976), Heinz Karbus (1927- 2015), Karl Odorizzi (1931-) or Roland Ertl (1934-2015), all of whom are in the Az W Collection, still insider tips?
Guests: Andrea Bina, director, Nordico Stadtmuseum Linz; Tobias Hagleitner, curator; Paul Mahringer, head of Denkmalforschung, Bundesdenkmalamt; Veronika Müller, architect and architecture historian
Moderated by: Monika Platzer, head of the Az W Collections, curator