Workshop
At the Az W: Old and New Growing Together
District Management in Urban Development Areas
Fri 08.03.2013, 16:00-18:30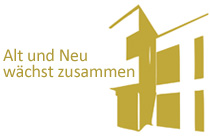 Registration required: www.wohnbaufestwochen.at
Urban development areas are the fulcra for the future of Vienna. Many newly developed zones adjoin existing housing areas. As a result, the "growing together of old and new" poses special challenges – also of a social nature – for urban planners and decision-makers: how can new urban areas become vibrant city quarters? How can already existing resources be harnessed for the benefit of newly emerging housing areas? How can a shared common identity of new urban quarters be inspired?
Since 2012, the Area Management and Urban Renewal Offices (Gebietsbetreuungen Stadterneuerung – GB*) have been creating targeted impulses to foster smooth on-site coexistence through neighbourhood management work in new urban areas. Residents and local actors are informed about upcoming developments in advance and are actively involved in decision-making processes. In 2013, Vienna's biggest urban development area – aspern Vienna's Urban Lakeside – will also be given a GB* area management office.
Speakers & discussants will inter alia include
Claudia Nutz (Wien 3420 aspern development AG)
Wolfgang Förster (City of Vienna, Municipal Department 50)
Event in German
Admisison free!