Screening
Architektur.­Film.­Sommer 2020
Wed 05., 12., 19. and 26.08., at 20:30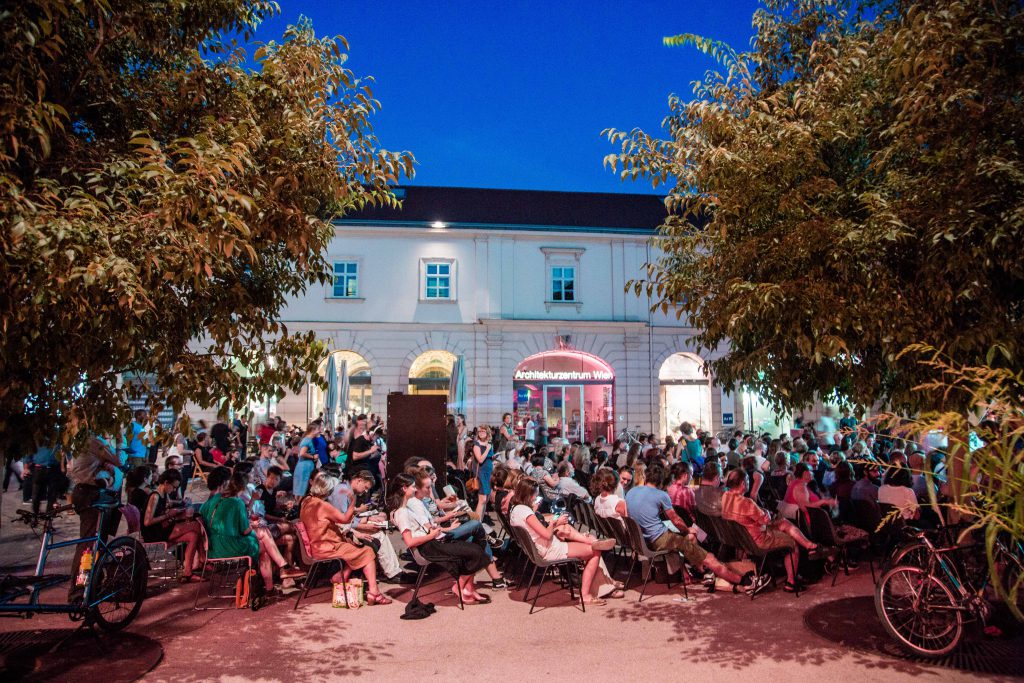 The eighth edition of the international open air architecture film festival is dedicated to the subject of Built Justice, with prize-winning films and new discoveries reflecting the development of urban and rural space.
In the face of growing inequality in the treatment of resources, Built Justice is being put to the test. Who plans, builds and finances for whom and to what end? To what extent is justice manifested socially, environmentally and spatially, and what infrastructure is also needed? Are all users allotted sufficient (public) space in this process?
The four film nights under the stars show forward-looking or visionary projects and current developments. From numerous international submissions, documentaries and short films are being compiled to provide a varied programme, and the audience and filmmakers an opportunity to exchange ideas in person.
A cooperation by the Az W with wonderland – platform for european achitecture and the MuseumsQuartier Wien
Jury: Lene Benz, Marlene Rutzendorfer