Architektur.Film.Sommer 2022
Archi­pelagos / Quakes
Film Nights in the Az W courtyard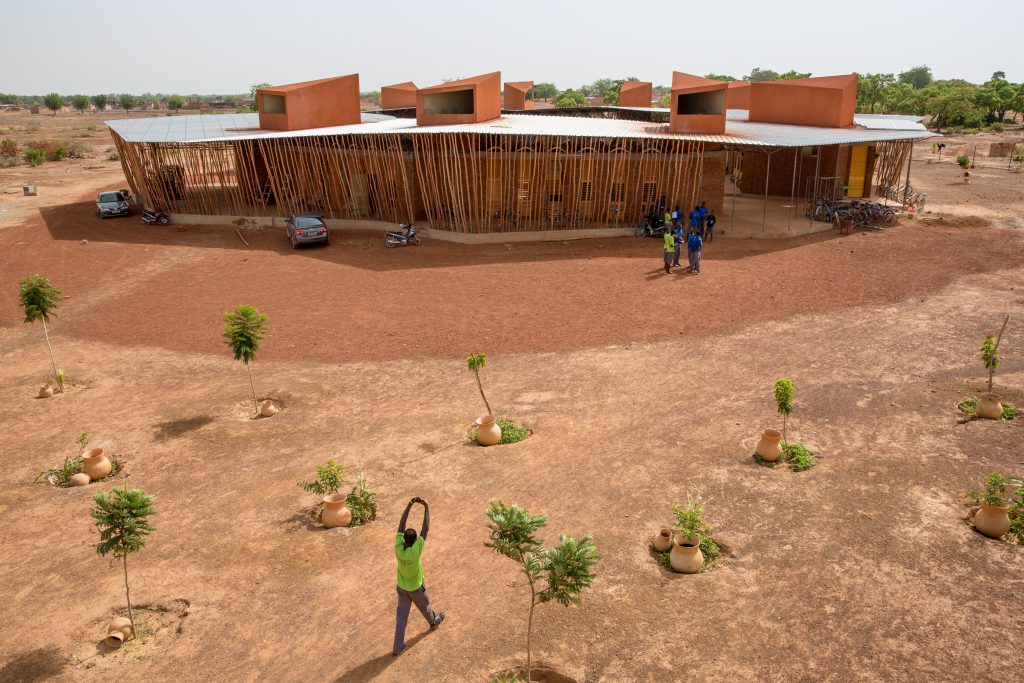 Safe Waters, AT 2020, 9:00 min, English with German subs., D: Anna Barbieri
The film is based on a sequence from archival footage labelled "Papua New Guinea" by Adele Kraft from the amateur film collection of the Austrian Film Museum. It shows holiday enclaves and resorts as imperialist and colonial outposts of Western hegemony.
UNCANNY, DE 2017, 15:00 min, no dialogue, D: Joachim Glaser
UNCANNY explores the material presence and spatial structure of Berlin's Stadtschloss over time as a baroque palace, the GDR's Palace of the Republic and its controversial reconstruction as a modern palace of culture.
Decolonising the Curatorial Process, UK 2021, 39:29 min, English, D: Orson Nava
A documentary exploring decolonial strategies in an academic and curatorial context. Hearing from academics, activists and practitioners, the film visits institutions that employ critical, self-reflective forms of curatorial practice.
Francis Kéré: An Architect Between, DE/SUI/BF 2016, 18:22 min, OV with German subs., D: Daniel Schwartz
Francis Kéré's work represents a paradigm shift in architecture. The 2022 Pritzker Prize winner is known worldwide for using his craft to improve the social, economic and political environment in the African state of Burkina Faso and numerous other countries.