Workshop
Archikids: What is the shape of a sound?
A project in cooperation with Klangforum Wien
Sat 20.09.2014, 15:00-23:59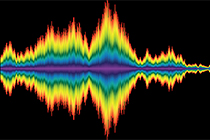 Klangforum Wien invites us to visit its rehearsal room: a hall full of instruments! As well as the many music instruments that will be tried out, the space itself is also impressive. Wooden instruments, drums, rustling paper, wind – everything produces a sound. Out of this the Archikids create their own favourite sound, build a model of a house, and test whether sound wants to move in there.
(in German)
Meeting point:
Klangforum Wien, Diehlgasse 51, 1050 Vienna
Reservations required for workshop participation:
T +43 1 522 31 15 or office@azw.at
Archikids: What is the shape of a sound?, 20. September 2014