Sat 25.09.2021 – Sun 26.09.2021, 12:00–18:00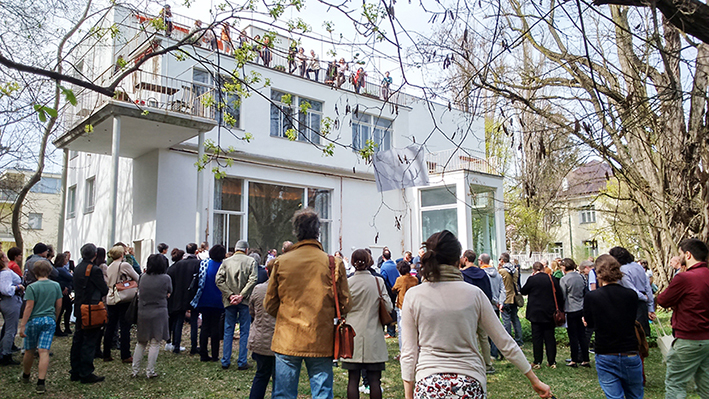 After years of uncertainty and its falling into disrepair, one of the key works of modern architecture has finally been opened to the public: Haus Beer (1929–1931) by Josef Frank and Oskar Wlach.
The Architekturzentrum Wien in cooperation with the new owners invites you to celebrate. The occasion is marked by a weekend of guided tours in and around the house.
Expert guided tour (booked up)
Sat, Sun: 12:00 / 13:30 / 15:00 / 16:30
Tickets: € 10 / students € 8
With: Claudia Cavallar, Architektin, Johanna Runkel, Conservator, University of Applied Arts Vienna, Bernhard Stefan and Maria Welzig, Az W
Hietzing Walks (booked up)
Sat, Sun, 14:00–16:00
Meeting point: 13:45 in front of the entrance to Haus Beer
Tickets: € 16 / students € 13
A walk around Haus Beer leads through a Who's Who of the time's architects in Vienna: Adolf Loos, Josef Plečnik, Ernst Lichtblau, Carl Witzmann, Theiss & Jaksch, Ernst Epstein. A memorial by Hans Kupelwieser marks the site of a synagogue completed at the same time as Haus Beer but destroyed in 1938, and commemorates Jewish Viennese Culture, which was wiped out.
With: Martina Frühwirth, City of Vienna – Architecture and Urban Design