Collection with a View #6
Adolf Loos — Afterlife
Showcase to the courtyard
Thu 03.09.2020 – Sun 27.06.2021 In the courtyard of the Az W: daily 00:00-24:00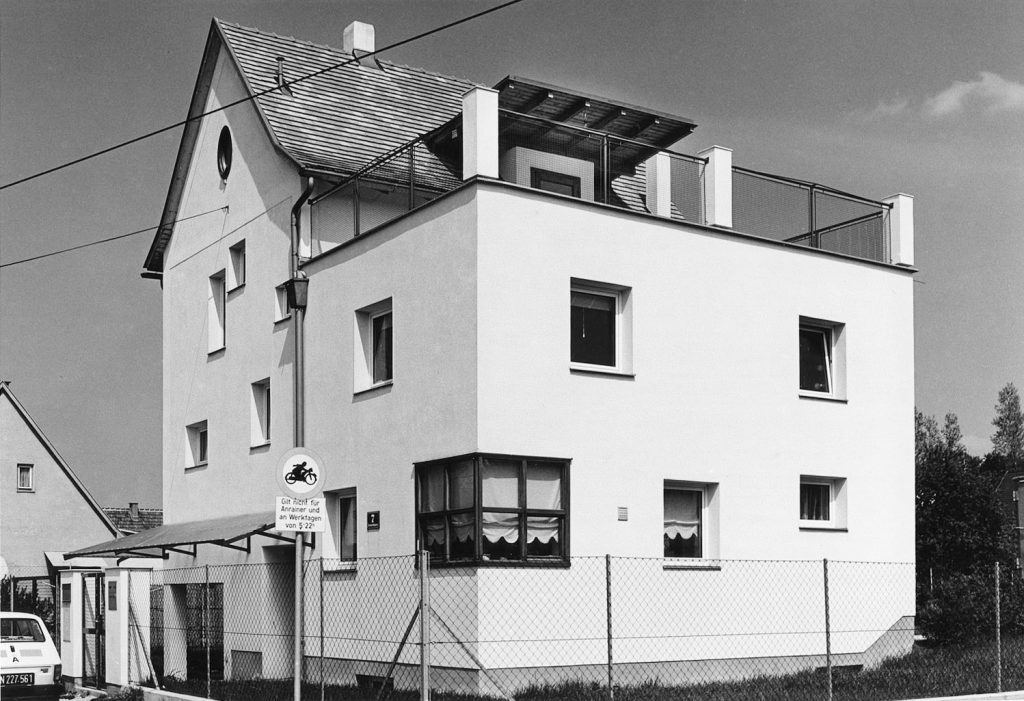 The year 2020 marks the 150th anniversary of the birth of Adolf Loos. A welcome opportunity for the Az W to dedicate a showcase to this pioneer of modern architecture and an installation within 'a_show'.
Adolf Loos is one of the best known Austrian architects. His writings and buildings are written into the history of world architecture. Above all, it was his ground-breaking Raumplan concept that has had a decisive impact. At a lecture in Pilsen in 1930 he described the latter as follows: "My architecture is not conceived in plans, but in spaces (cubes). I do not design floor plans, façades, sections. I design spaces. For me, there is no ground floor, first floor etc.… For me, there are only contiguous, continual spaces… Storeys merge and spaces relate to each other."
'Adolf Loos — Afterlife' investigates the impact of Loos's charisma on subsequent generations up to the present day. Starting with an original find, we open the discussion with a window onto the courtyard. For the in-depth installation within the permanent exhibition we show projects from our collection that drew inspiration from Adolf Loos. At the same time, in the panel discussion at the Opening we address the question of the extent to which personal transgressions should be taken into consideration in discussions of Loos and other heroes of Viennese Modernism.
Showcase to the courtyard
Curators: Monika Platzer, Sonja Pisarik
Design: Martin Feiersinger