Collection with a View #5
Öster­reich­bild
Showcase to the courtyard
Wed 22.05.2019 – Sun 16.08.2020 in the Az W courtyard: daily 00:00-24:00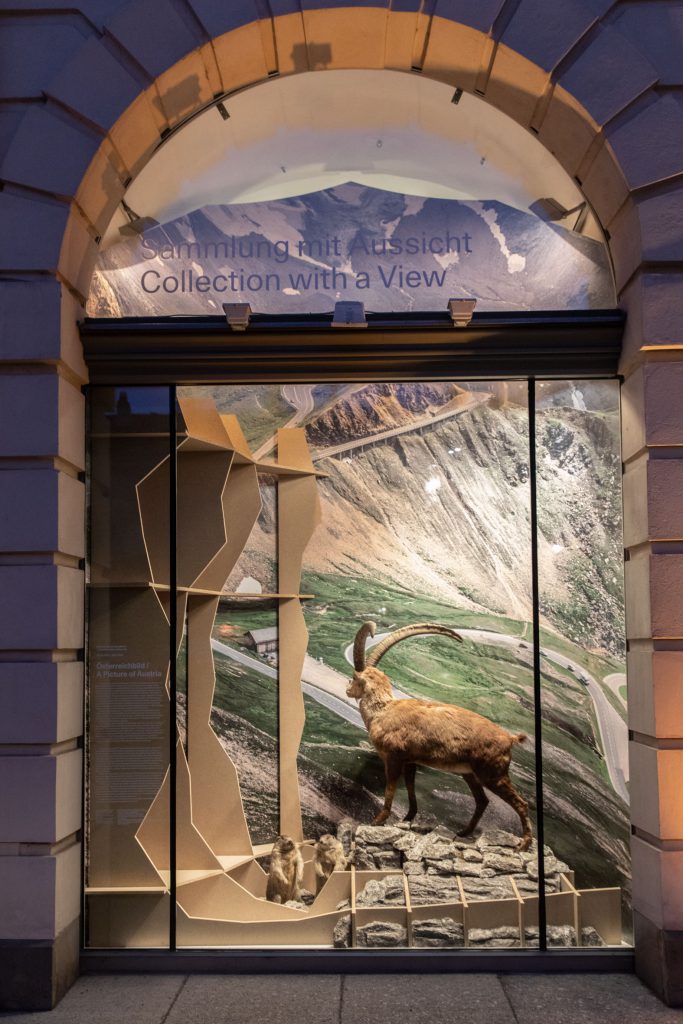 9 Projects from 9 federal provinces: With a small but fine selection of particularly interesting models from the Az W Collection, the Az W creates an architectural portrait of Austria.
As the Austrian architecture museum we have an Austria-wide collection at our disposal. This time in our series Showcase to the Courtyard, we present an architectural picture of Austria with an array of new buildings from the North to the South and from the East to the West in all of their regional diversity. From the hotel to the school, from the housing complex to sacred buildings, from the museum to the town square — we centre-stage exceptional Austrian buildings at the Az W.
Each federal state is represented by one model. Each of these models exemplifies neuralgic themes that play a key role in Austria's architectural landscape. The ground-breaking projects of the past decades are testimonials to a diverse Austrian architectural scene whose structural and material diversity reacts to use-related and topographical peculiarities with sensitivity. Because architecture never stands alone, but is always embedded in the cultural, scenic and social conditions of a region.
The architectural 'Österreichbild' can be seen as a temporary installation in our permanent exhibition 'a_show' (Exhibition Hall 1).  It is complemented by a spectacular diorama in the large shop window facing the Az W courtyard.
Curators: Sonja Pisarik, Katrin Stingl, Az W
Concept and design: Nicole Six and Paul Petritsch, Jiří Tomíček (assistent)
Diorama Photo: Margherita Spiluttini 2002, Architekturzentrum Wien, Collection
Diorama Construction: Harald Hasler/museumstandards, Bernhard Happl
Diorama Landscape modeling: Gerald Freimuth
#oesterreichbild_azw – Instagram-Challenge to your personal architectural "Austria picture"!
Join us on an architectural journey through the nine federal states and post your personal architectural 'Österreichbild' on Instagram under the hashtag#oesterreichbild_azw! All 'Österreichbild' pics will be on display at the Architekturzentrum Wien until spring 2020. In addition, a winner-pic will be chosen each month.
Hashtags and Handles:
#oesterreichbild_azw, #igersaustria, #igersvienna, @architekturzentrum_wien, @IgersVienna, @IgersAustria.at, @open_house_wien
Az W annual tickets, Archicard Edition 01 or Archicard Edition 02 are waiting for the winners*.
The Austria Picture of the Month will be chosen by a jury of 4:
@oxymorOn (igersvienna)
@mistressofknips (igersaustria)
@architecture_centre_wien
@open_house_wien