Lecture & Discussion:
A Bright Future for Co-housing Projects!
Co-housing Groups & More
Fri 15.03.2013, 16:00-17:30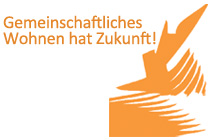 Registration required: www.wohnbaufestwochen.at
Living in self-determined conditions, with neighbours of one's own choosing, is a cutting-edge trend. What forms of co-housing exist in Vienna? What do or don't they offer, how are they structured, and who may join in – either on a fully self-organised basis or in co-operation with a project developer? The event "Gemeinschaftliches Wohnen hat Zukunft! Baugruppen & mehr" focuses on the current situation in Vienna.
Lectures and an exhibition – structured as a marketplace of projects and ventures open to new comers – inform interested parties about available possibilities and already implemented examples in the Austrian capital. Options range from the integration of co-housing groups (Baugruppen) into "conventional" housing projects to co-determined ventures or fully self-organised building consortia with and without project developers.
A discussion with the motto "Co-housing Projects: An Instruction Manual" involving representatives of currently active initiatives will round off the programme.
Admission free!