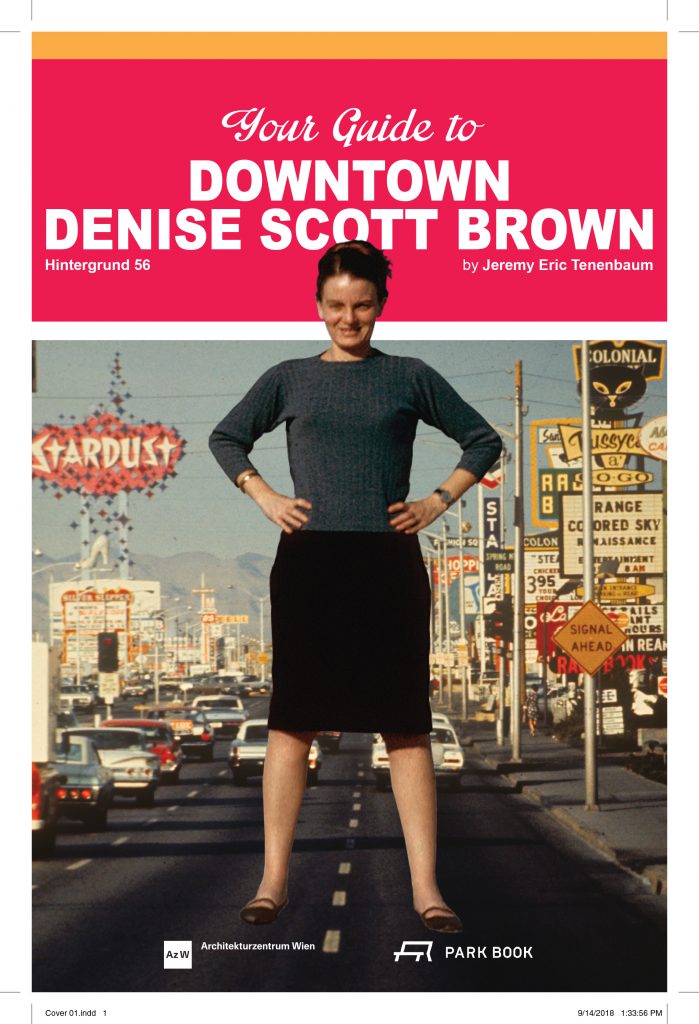 The exhibition catalogue is published in the form of a guidebook, Your Guide to Downtown Denise Scott Brown.  This new book offers a fresh view of Scott Brown's achievements as a preeminent architectural designer, urbanist, theoretician, and teacher. It is a fantastic guide to her life and ideas, it also reveals her humanism, complexity, and wit. Accompanied by previously unpublished material and an extensive conversation with the architect herself the book leads readers through Denise Scott Brown's life and work and explains the genesis of the exhibition.
By Jeremy Eric Tenenbaum with Denise Scott Brown
Editors: Angelika Fitz and Katharina Ritter, Architekturzentrum Wien
Available at the Az W Shop, Vienna.
In English.
Price: EUR 36.-
Published by PARK BOOKS, 2018