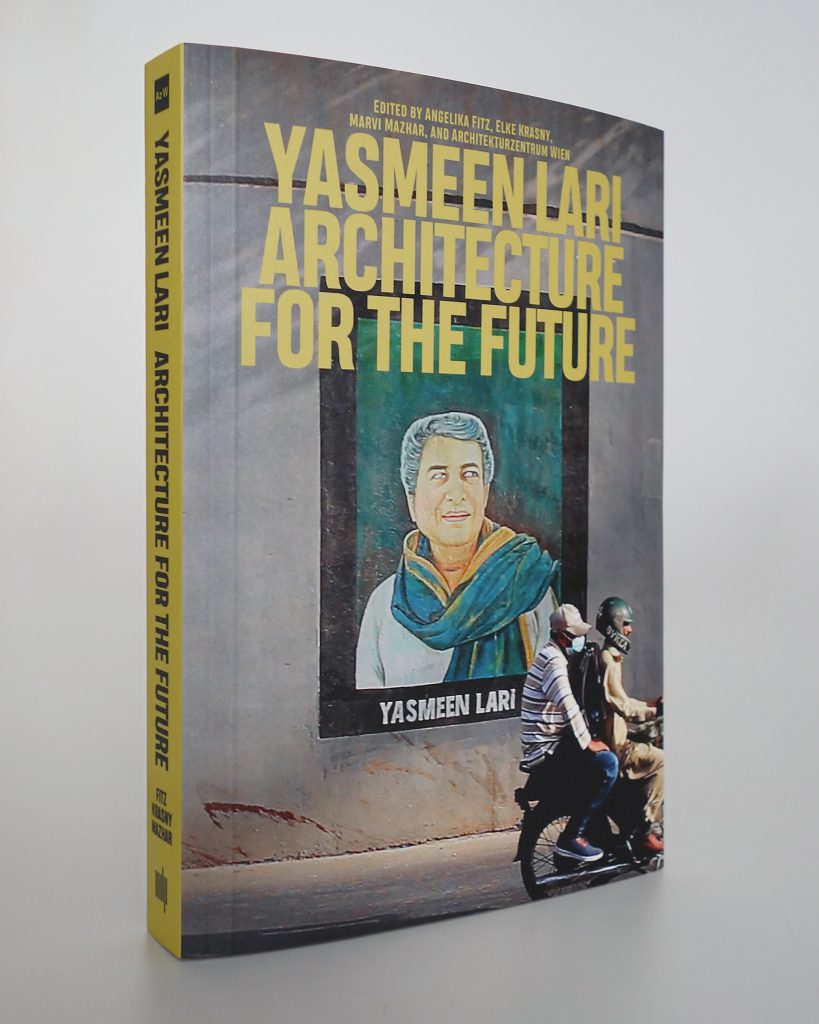 Yasmeen Lari is Pakistan's first woman architect. She designed iconic modernist buildings before initiating a zero-carbon self-build movement for climate refugees and landless communities. The book "Yasmeen Lari: Architecture for the Future" uses her oeuvre as an example to show how the relationship of architecture to the future has changed.
"The world of Yasmeen Lari invites us to shift the axes of our worlds to other bodies of knowledge, literacies and imaginations. A much-desired discourse for our time."
—Sumayya Vally, Principal of Counterspace
"Yasmeen Lari exemplifies the architect as an immense force for a more sustainable and humane world. From early in her career, she understood the necessity for architecture to participate expansively in building our societies. Her work remains a true inspiration."
—Lori Brown, Professor, School of Architecture, Syracuse University; co-editor of The Bloomsbury Global Encyclopedia of Women in Architecture, 1960–2015
"We have to rethink everything, and we have to do it now," states the over 80-year-old architect. The book discusses Lari's exceptional trajectory from her modernist beginnings in the 1960s to her present-day humanitarian architecture based on decolonization and decarbonization. In 1964, she established her architectural office in Karachi, Pakistan. She designed internationally acclaimed houses and public housing estates, researched and rescued built heritage. Since 2005, she has redefined architecture as climate activism – in one of the countries most affected by climate change globally. For her flood-resistant self-build program, Lari uses traditional technologies and low-cost materials, such as clay, lime and bamboo. Yasmeen Lari's credo for an architecture for the future is: "We must tread lightly on the planet."
The book contains previously unpublished photographic and plan material from the architect's archive. Eleven new essays by international authors from South Asia, Europe, Brazil, and the USA contextualize Yasmeen Lari's life's work with regard to questions of architecture and the future.
Contributors: Abira Ashfaq, Cassandra Cozza, Angelika Fitz, Runa Kahn, Anne Karpf, Elke Krasny, Marvi Mazhar, Chris Moffat, Anila Naeem, Raquel Rolnik, Helen Thomas, Rafia Zakaria