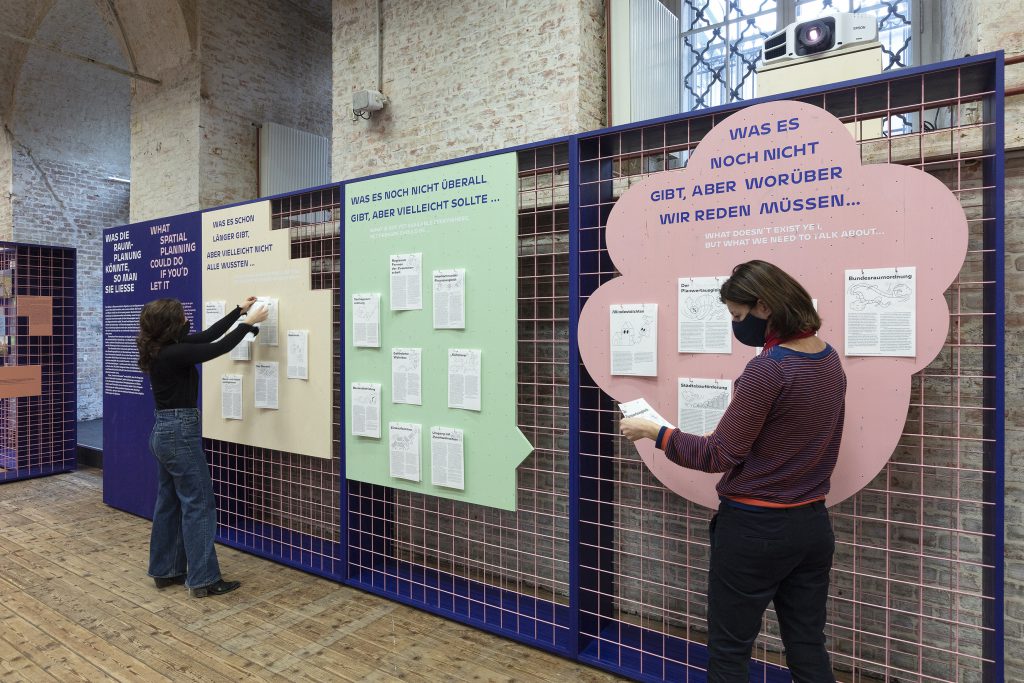 We are looking forward to many visitors on International Women's Day!

Women interested in architecture will be admitted free of charge to the Az W on 8 March. The exhibitions will be open from 10:00 to 19:00. In exhibition hall 1, our permanent exhibition "a_show. Austrian Architecture in the 20th and 21st Centuries". In addition to a well-founded overview of the history of architecture, you will also find a current installation on Adolf Loos and his influences up to the present day. Opposite, in exhibition hall 2, the current show "Land for Us All" explains the background and connections of rising land prices, urban sprawl and climate crisis. The exhibition wants to shake things up and show alternatives. Above all, however, it makes clear that soil policy has to do with all of us.
We look forward to seeing you!