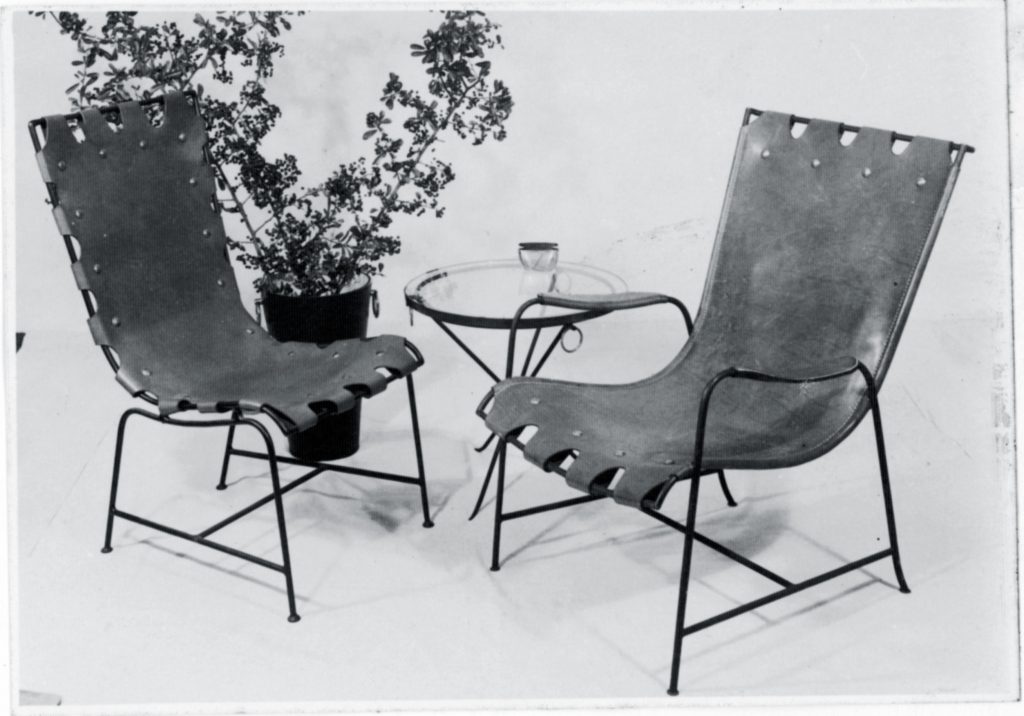 Altaussee and Argentina – geographically a long way apart – come together in an unconventional design from 1945 by Walter Loos.
Not much is known about this design for a lakeside restaurant — which Loos put to paper in Argentina only a few years after the South American country had become his second homeland. Whether a commission was behind it or he just wanted to capture a quick idea cannot be determined anymore. The restaurant, drawn with dynamic strokes, is captivatingly shaped: A butterfly roof is enthroned on a bridge structure in the middle of the lake, whereby the whole building appears very light and airy. The restaurant opens up with continuous ceiling-height glazing, taking up the summer furniture of the stepped terraces running down to the lake. The charming lettering — who would have presumed that the background consists of mountains and sky? — tells us that the top of the roof would have been grey and its underside clad in bamboo. However this interesting information 'swims' on the stylised waves — marked "Altaussee-coloured".
Walter Loos, who emigrated to Argentina via London and New York in 1938, led a Bohemian life in South America. "There was nothing academic about him", confirmed a friend in Buenos Aires, in a description that probably applies well to him both as a private individual and as an architect. He took his summer retreats either with his lover, Gisela Busch de Moltke, in his remodelled Quinta in Adrogué, or with his wife Fridl in his holiday home in Chapadmalal.