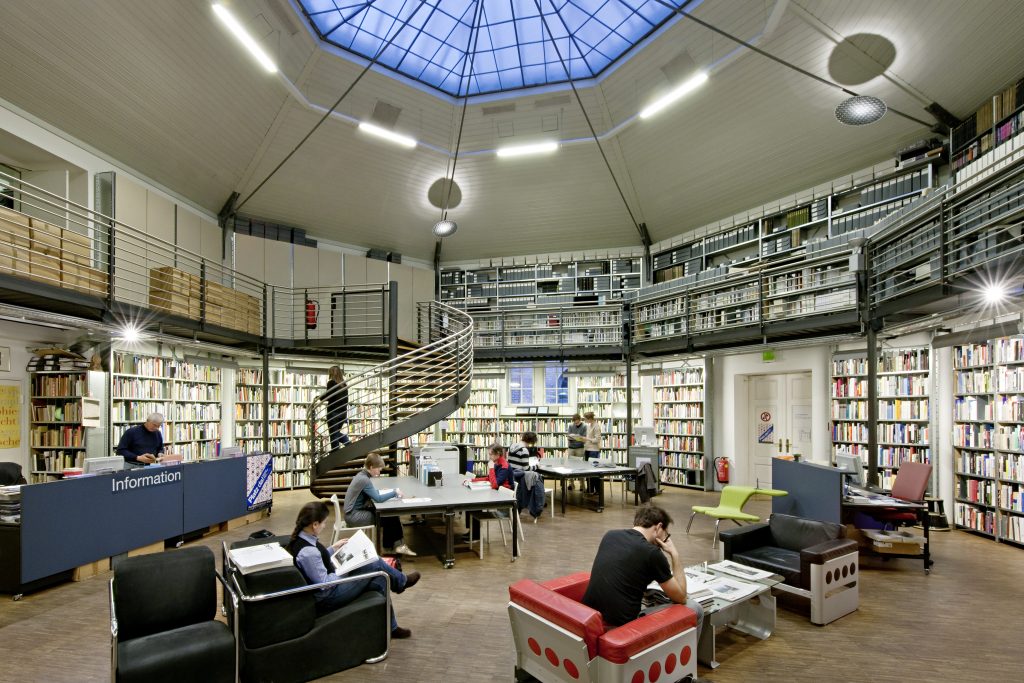 The library is closed until mid-January 2022!
Limited Opening Hours
Research is permitted again by appointment. Places are restricted.
The Dietmar Steiner Library is available for research by visitors for 3 hours on Wednesdays from 11:00 to 14:00 and afternoons from 15:00 to 18:00.
Due to current restrictions, for the time being a maximum of only 6 people may use the space at once.
Appointment enquiries for research in our holdings only. Please include a brief outline of the research project concerned. You will receive confirmation of your reservation in due course.
In order to comply with currently applicable safety measures and hygiene rules, we can only allow access to the Dietmar Steiner Library upon receipt of confirmation of your reservation. Thank you for your understanding.
As a precautionary measure against COVID-19, we ask you to comply with the hygiene and distancing rules, and to wear a FFP2 mask. Hand sanitizers and washing facilities are provided.
Appointment enquiries: library@azw.at
We look forward to welcoming you to the Dietmar Steiner Library once again!
The Dietmar Steiner Library in the Az W offers more than 50,000 books and magazines with the main focus on "Architecture of the 20th and 21st centuries". The books and magazines in our reference library, located in the historical octagon of the Az W, are always available on site. In addition to 18 work spaces, the lounge area invites visitors to browse at their leisure. If you don't have enough time to read, a book scanner with USB connection is available during the library opening hours. Our staff members are happy to help you with your research work.
Service
more than 50.000  books and magazines
80 specialist magazines are subscribed to
18 desk spaces to work at with WLAN and power supply
Lounge area for browsing
b/w copies and scans
Access to catalogue (at present only on site)
Worldwide search for magazine articles (Iconda, Avery Index)
Long opening hours at weekends: until 19:00
Book and magazine stock of the Achleitner Archive are recorded in the catalog
The constantly growing holdings of the Dietmar Steiner Library include publications on the history and theory of architecture, monographs, exhibition catalogues, but also architecture guides and the latest issues of periodicals from Austria and abroad. To follow up and enable in-depth research of our exhibitions on display a stack of reference books is available in the library.