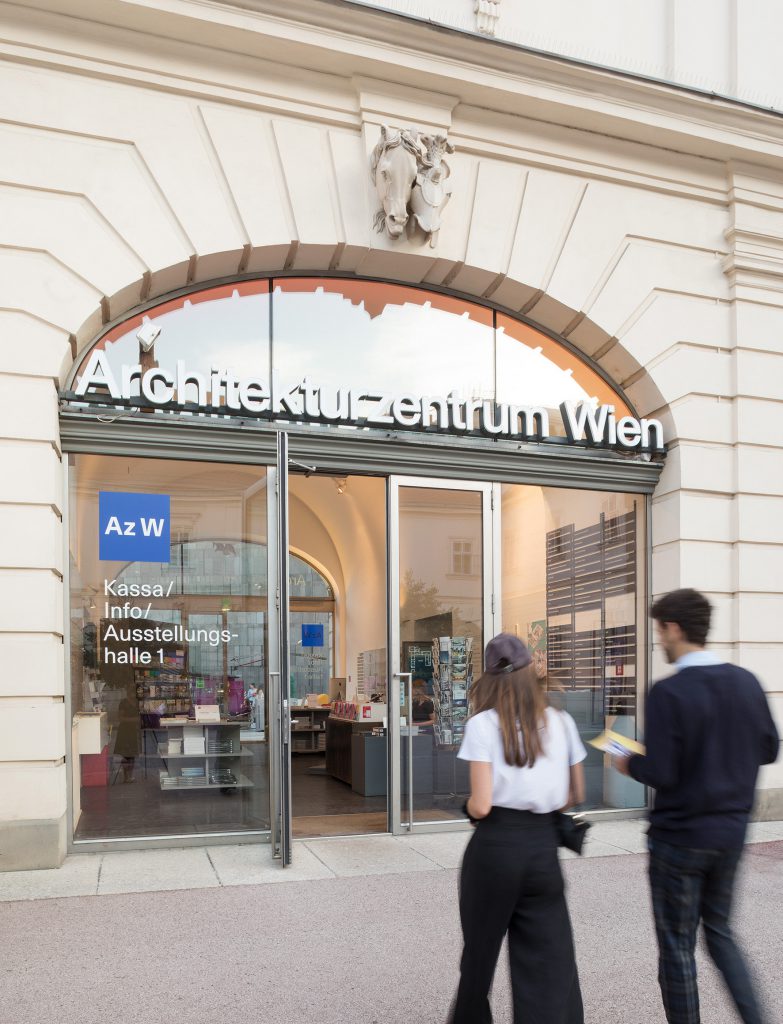 The Architekturzentrum Wien was founded in 1993 on an initiative by the Austrian state and the City of Vienna, sending an important signal that architecture is also among the exceptional achievements of the Austrian cultural heritage.
After 8 years of exhibitions organised on a provisional basis, in 2001 the Architekturzentrum Wien was considerably extended and reopened in what today is the MuseumsQuartier.
Since its founding under Dietmar Steiner (Az W Director from 1993–2016) this architecture museum, which is unique in Austria, has consistently enquired into the social dimension of architecture. Angelika Fitz has been Director of the Az W since 2017. The aim has always been to take a broadly based approach to architecture and to provide an informative experience of architecture for a wide audience.
Exhibition highlights
Ground-breaking exhibitions so far have included the previously practically unknown history of Soviet modernism, the first exhibitions worldwide on Rural Studio and on Assemble, the exhibition 'Critical Care. Architecture for a Broken Planet', 'Land for Us All' and 'Vienna. The Pearl of the Reich. Planning for Hitler' — which examined building activity in Vienna during the Nazi era for the first time. Exhibitions such as 'The Austrian Phenomenon' or 'Lessons from Bernard Rudofsky' were devoted to the international reception of the Austrian heritage, while projects such as 'Chinaproduction' and 'Balkanology' shed light on the ties between global flows of capital and local contexts. These have been successfully complemented by monographic presentations, such as those on Bogdan Bogdanović and Alexander Brodsky. With the exhibition "Downtown Denise Scott Brown" in 2018, the Az W became the first architecture museum to launch a series of solo shows featuring female architects, followed by the exhibitions "Tatiana Bilbao Estudio" in 2021 and "Yasmeen Lari. Architecture for the Future" in 2023. A glance behind the scenes of architecture production was also provided by the exhibitions 'Architektur beginnt im Kopf/Architecture in the Making' and 'Form follows Paragraph'. A further focus has been and remains on architecture photography, which is prominently represented in the collection with the work of, inter alia, Margherita Spiluttini.