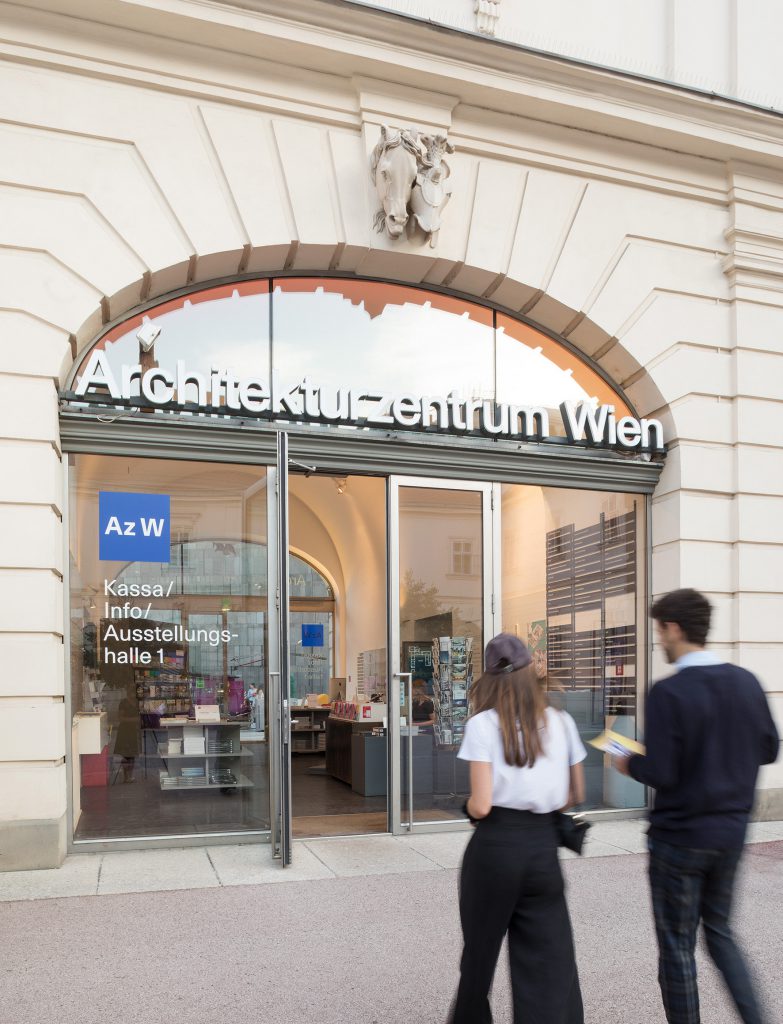 The Architekturzentrum Wien was set up in 1993 through an initiative of the state and the City of Vienna. This was an important signal that architecture, too, is numbered among the exceptional achievements of Austrian culture.
After 8 years of exhibitions organised on a provisional basis, in 2001 the Architekturzentrum Wien was considerably extended and reopened in what today is the MuseumsQuartier.
Since its founding under Dietmar Steiner (Director Az W 1993–2016) this architecture museum, which is unique in Austria, has consistently enquired into the social dimension of architecture. The goal was and still remains to anchor architecture in a variety of ways, to make it known to a broad public, and to enable people to experience it.
Exhibition highlights
The pioneering exhibitions included the show about the previously practically unknown history of Soviet modernism, the first exhibition worldwide on Rural Studio and the exhibition "Vienna. The Pearl of the Reich. Planning for Hitler", which examined building activity in Vienna during the Nazi era for the first time. Exhibitions such as "The Austrian Phenomenon" or "Lessons from Bernard Rudofsky" were devoted to the international reception of the Austrian legacy, while projects such as "Chinaproduction" and "Balkanology" revealed the relationships between global flows of capital and local contexts. In addition there were successful single-person presentations such as "Bogdan Bogdanović", "Alexander Brodsky" and the exhibition "Architektur beginnt im Kopf", which offered personal insights behind the scenes of architecture production. Architecture photography, prominently represented in the collection by the work of Margherita Spiluttini among others, has been and remains a further focus.