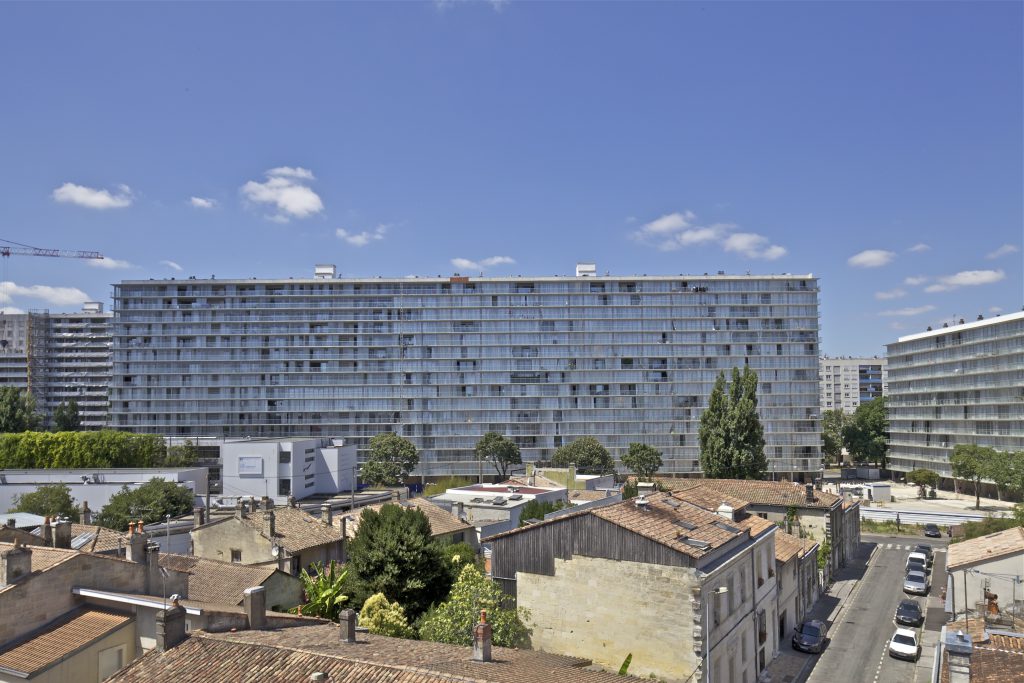 The Covid19 crisis is clearly showing the importance of good housing developments, along with new combinations of living and working and a city of short routes with functioning neighbourhoods and generous public spaces.
The most significant European architecture prize, which is awarded every two years, has proven to be seismographic in this regard. The main prize has been awarded to a ground-breaking housing project: a radical transformation of three apartment blocks from the 1960s in Bordeaux by architects Lacatan & Vassal in collaboration with Frédéric Druot and Christophe Hutin. The winner of the Emerging Architect prize is BAST, for the school refectory in the village of Montbrun-Bocage, France. For the exhibition, a total of 40 projects have been selected by a distinguished jury from the almost 400 projects nominated from 36 European countries. This includes three from Austria: the Bundesschule Aspern school by fasch&fuchs.architekten, a housing development by StudioVlayStreeruwitz in Vienna-Floridsdorf, and the Haus der Musik by Erich Strolz and Dietrich Untertrifaller in Innsbruck.
An Exhibition organised by Fundació Mies van der Rohe and Az W with the support of Creative Europe.