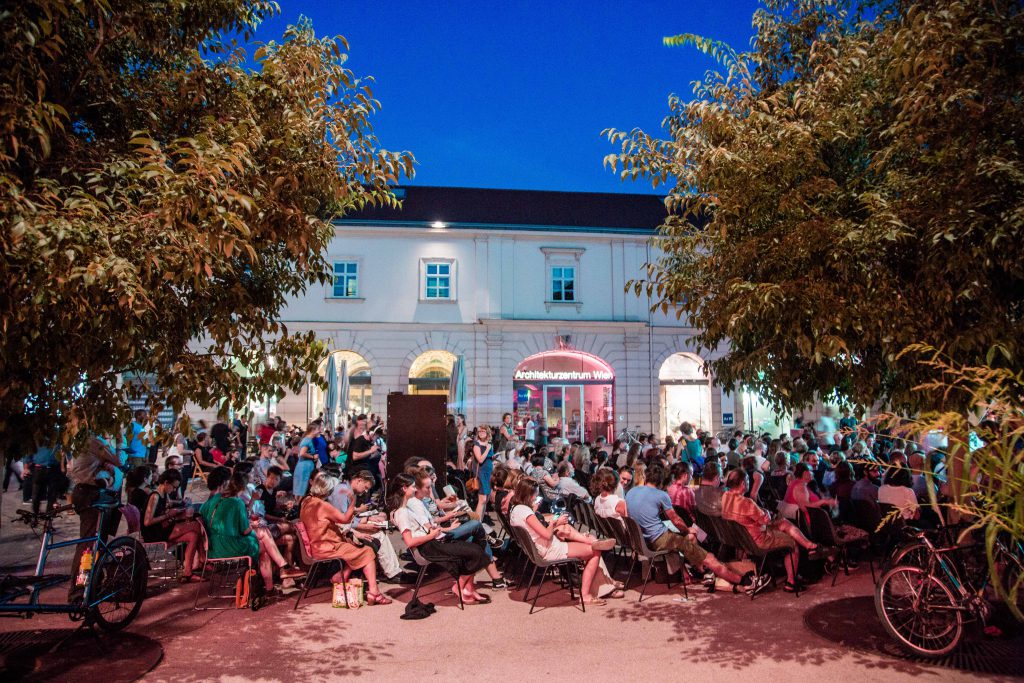 The ninth season of the international open-air architecture film festival presents award-winning films and new discoveries on the topic of land-use in both rural and urban contexts.
The extinction of species, flooding and erosion: land. Land is becoming scarcer and calls for a land policy for the future ever louder. What can a careful treatment of soil for people, animals and the natural environment look like? What about the use of water, land and woodland? Who bears the direct brunt of this scarcity and, in the longer-term, how can we mitigate the impact?
The open-air festival invites film and architecture enthusiasts to linger and chat.
A cooperation by the Az­ W with wonderland — platform for european architecture, and the MuseumsQuartier Wien.
Curators: Lene Benz / Az W & Marlene Rutzendorfer / wonderland