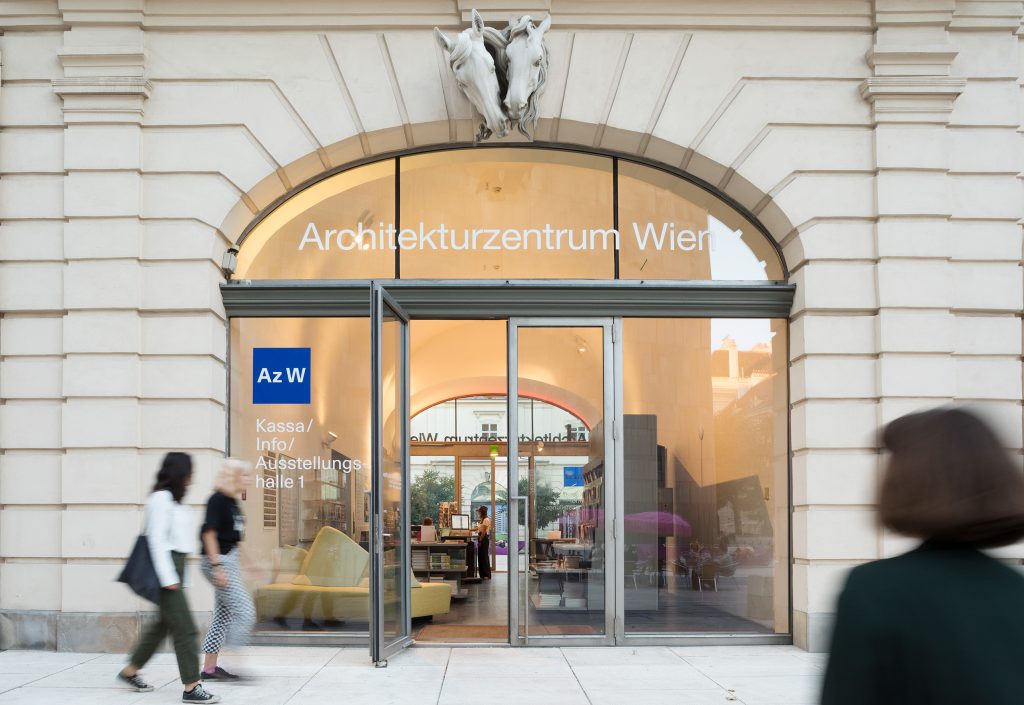 Dear visitors,
Due to the new lockdown, the Az W is temporarily closed until Sun 12.12!
We are looking forward to welcoming you back at the Architekturzentrum Wien from Mon 13.12.
A FFP2 mask must be worn at all times in the exhibition, a 2-G certificate is required.
The following applies to events, guided tours and workshops with more than 25 persons: all visitors must either be vaccinated or recovered and must have a negative PCR test (2G+).
Reservations for events, guided tours and workshops:
Please make a binding reservation for each event, your reservation will be confirmed. Should you be unable to attend please inform us as soon as possible as there will be a waiting list to consider. Reservations: anmeldung@azw.at
Reservations are NOT currently required for exhibitions.
If events cannot be held live on site, we will make them available for you online with live streams.
Thank you for your understanding.
We are looking forward to your visit!
The Az W Team
Our Covid-19 rules at a glance:
A FFP 2 mask must be worn in the exhibition, a 2-G certificate is required.
Observe the hygiene rules: wash or disinfect your hands, avoid forming groups, observe respiratory hygiene (coughing, sneezing)
The following applies to events, guided tours and workshops with more than 25 persons: visitors must either be vaccinated or recovered and must have a negative PCR test(2G+).
Do not visit in case of symptoms of illness