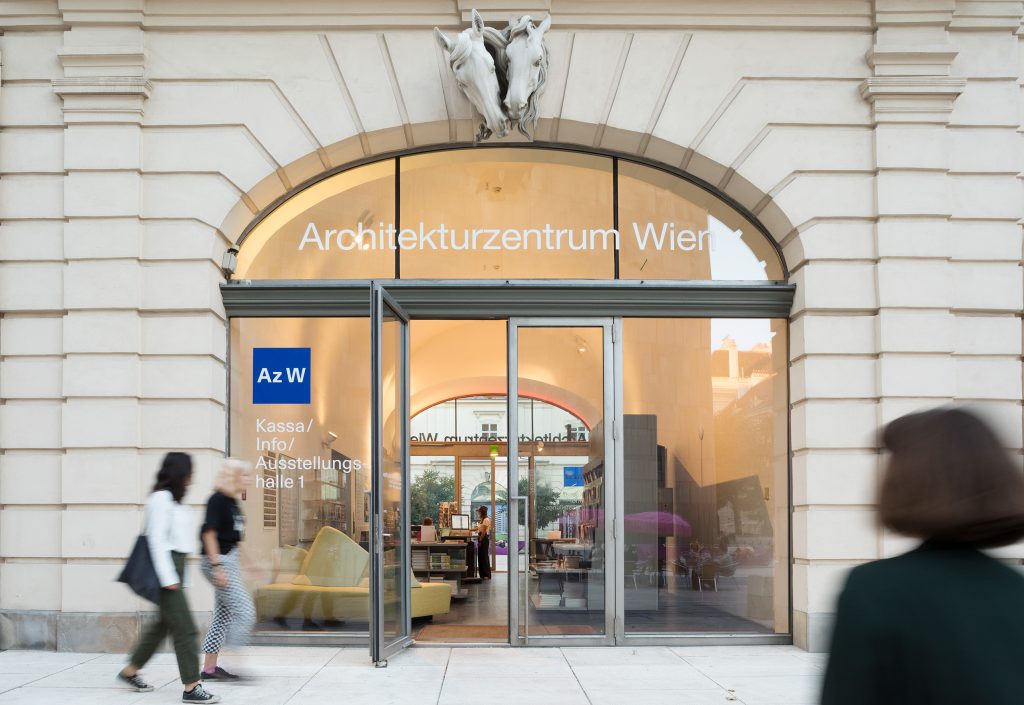 Dear visitors,
We are delighted to welcome you again personally at events at the Az W Podium since September. Covid-19 measures mean that the permitted size of the audience is limited, so reservations are required. Events will also be broadcast in parallel online.
Reservations for Events:
Please make binding reservations for each event. You will receive confirmation and then be allocated a seat at the event itself. Should you be unable to attend, please let us know as soon as possible as there could well be a waiting list. Reservations: anmeldung@azw.at

Please arrive a little earlier to ensure that the there is no rush to enter. Please keep your mouth and nose covered and maintain a minimum of 1 metre distance from other visitors. We are obliged to retain you reservation details (name and email address) for 28 days in case contact tracing is required.
Thank you for your understanding for the wellbeing of all.
We will keep you up to date on current changes and information.
We are looking forward to your visit!
The Az W Team
An Overview of Our Covid-19 Rules for Events and Guided Tours:
* Reservation required
* Please follow the hygiene and distancing rules: maintain a distance of at least 1 metre, wash or disinfect hands, avoid forming groups, maintain respiratory hygiene (coughing, sneezing)
* Mouth and nose should be covered in closed venues
* Refrain from attending any event should you have symptoms of illness
Reservations are not required to visit exhibitions.