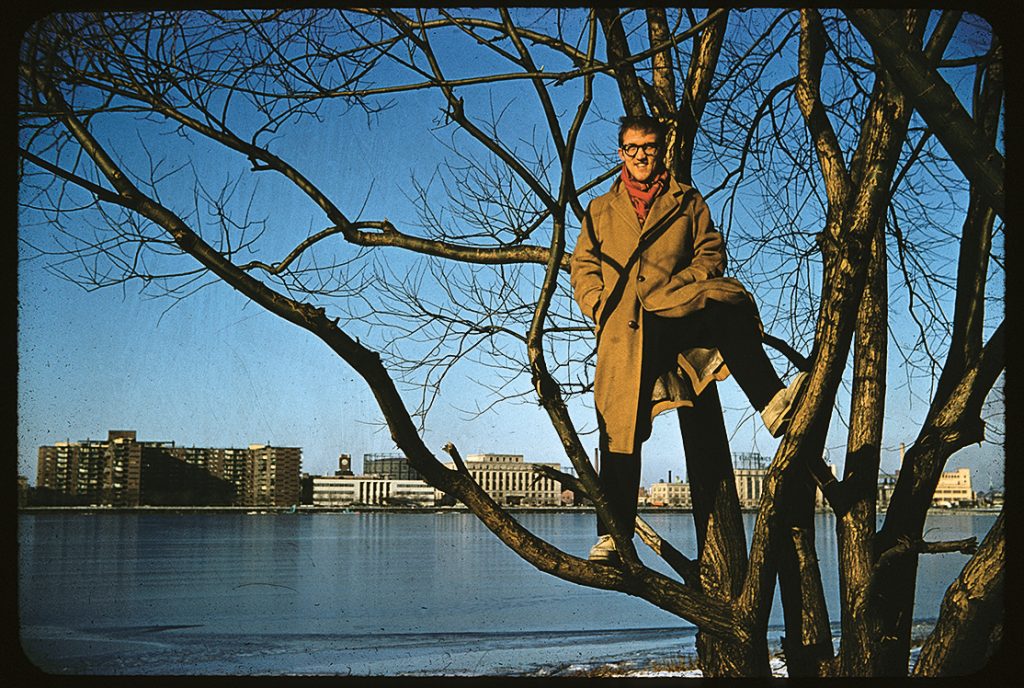 Wilhelm Holzbauer's career as an architect nearly came to a premature end in 1956. His first trip to the USA ended with the dramatic sinking of the ship he was travelling in.
In July 1956 the young Fulbright scholarship student embarked on the "Andrea Doria" to cross the Atlantic for the first time, with New York as his goal. At that time no-one could yet know what dramatic scenes were to take place off the coast of Nantucket, when the luxury liner collided with the passenger ship "Stockholm", which was heading eastwards. As the "Andrea Doria" began to list dramatically half of the rescue boats could not be used. It was only the rapid response by other ships that prevented a catastrophe similar to the Titanic disaster in 1912. Of the more than 1700 people on board the "Andrea Doria" 1660 survived.
Travel memories
Wilhelm Holzbauer's name is also found on the passenger list of the ocean liner "SS United States" which sailed on 24 April 1959 from New York to Le Havre and Southampton. During this three-year stay in America Holzbauer undertook a number of lengthy trips with his partner at that time, Traudl Bayer (then known as Gertraud Hutter), many of them to the buildings of Frank Lloyd Wright. In 2008 a number of items that recall these trips made together came to the Architekturzentrum Wien from the archive of Traudl Bayer: ship tickets, brochures, menus, but also slides and 8 mm films that offer private insights into the early years of Holzbauer's career, before he became one of the most sought-after architects in this country.