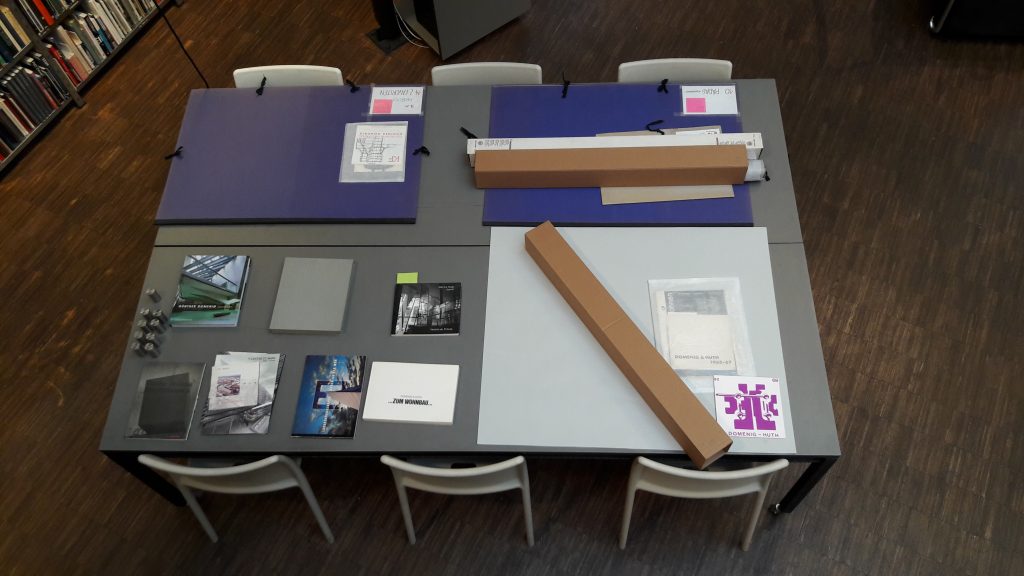 We are delighted by the fact that our holdings are used intensively for academic research and are in demand for exhibitions throughout the world.
The collection of the Architekturzentrum Wien is happy to receive enquiries from researchers and interested persons [Terms of Use (PDF)]. As far as our resources permit the holdings are recorded in a database. We look forward to receiving your enquiries [Contact form (PDF)]. Information about reproduction and charges for use [Price list (PDF)] can be found in the documents referred to.
If you are interested in the collection please note that the lead times for ordering reproductions and arranging to inspect the material can be up to three weeks. The collection is located in a large depot outside Vienna and our holdings can only be inspected on site.
To use the collection an appointment must be made in advance. To make enquiries about the collection or reproduction of material please use our Contact form.
Loans
We are happy to receive requests for loans, which should be made in writing. Please note that requests for loans should reach the collection a minimum of six months before the start of the period for which a loan is required.