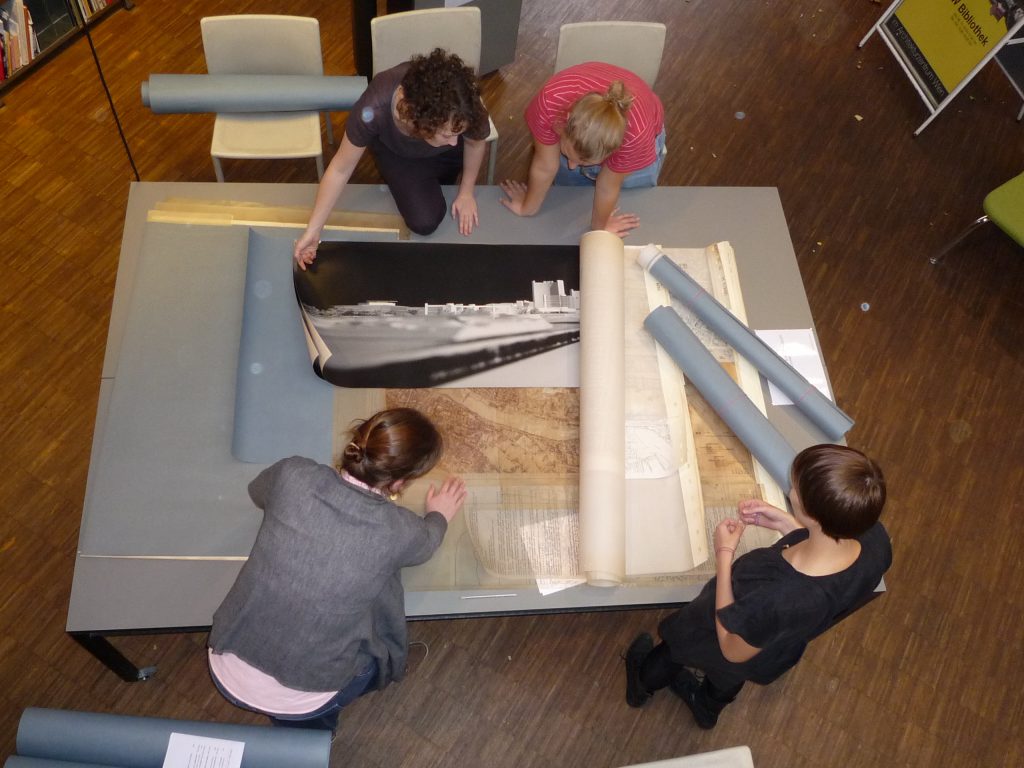 The unique collection of the Az W is an indispensable basis for object based teaching and research.
The rich diversity of material in the collection (models, sketches, photos, plans and documentation, audio and video files) offers different dimensions of significance that are of relevance not only for questions to do with architectural history, planning and building, but, equally, for research in the areas of economic history and the social and cultural studies.
The collection team of the Az W initiates and supervises scientific projects, for the most part in cooperation with various partners. The results of the numerous research projects lead to exhibitions, publications or scholarly works and place the historic holdings in contemporary contexts.
Diploma Theses, Master Degree Theses, Doctoral Theses, Studies
Merken
Merken
Merken
Merken
Merken