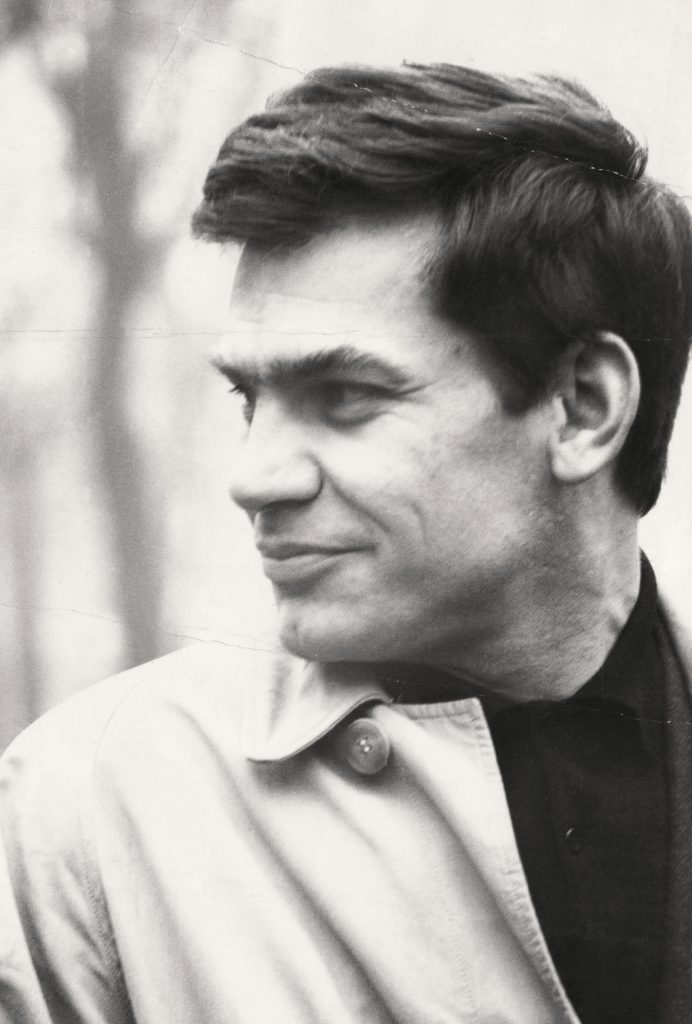 "Only through Puchhammer did I appreciate that in the tiresome subject of structural engineering, it is the knowledge concerned and thinking about the materials, about structural principles, about the execution, and about the work process that makes precisely this the best path into architecture."2)
Hans Puchhammer (born 13.5.1931 in Wels, Upper Austria) always had strong ties with Vienna University of Technology in his career as an architect — during his training (1949–1956) and, more significantly, in his 23 years as a teacher there, initially as an Assistant at the structural engineering faculty (1957-1964) and finally as a professor of structural engineering and design at the faculty of spatial planning and architecture (1978-1994). He is among those Austrian architects who became an important teacher for subsequent generations from the 1970s onwards.
Former students, successful architects today, pay tribute to Puchhammer's tireless dedication — both in his classes and on numerous excursions (the USSR, Barcelona-Southern France, England, Laibach-Triest, Turkey, USA, Portugal, Scandinavia, Madrid-Seville, Japan). He could provide examples to illustrate architecturally relevant topics from all over the world. His extensive knowledge of national and international architectural history was also informed by the study trips he started very early. For instance, he was already in Sarajevo in 1953, at a time when hardly anybody was travelling.
Hans Puchhammer's approach to architecture comprised the following elements: construction, spatial thinking, modulation and differentiation, light permeability, respect for the location and the existing substance, and acoustic configuration. All of these are excellently combined in one of his main projects, the major restoration of the Wiener Konzerthaus (1997-2001).
However studying under him was far from easy, "as he then never simply handed out recipes for success — because he never spared us from independent thinking, nor from crises."3)
1) Friedrich Achleitner on Hans Puchhammer
2) Erich Raith in a round table discussion of Hans Puchhammer, quoted in: Hans Puchhammer, Bauen kann Architektur sein, Salzburg 2004
3) Karin Raith, ibid. (quotations are translated from the original German)