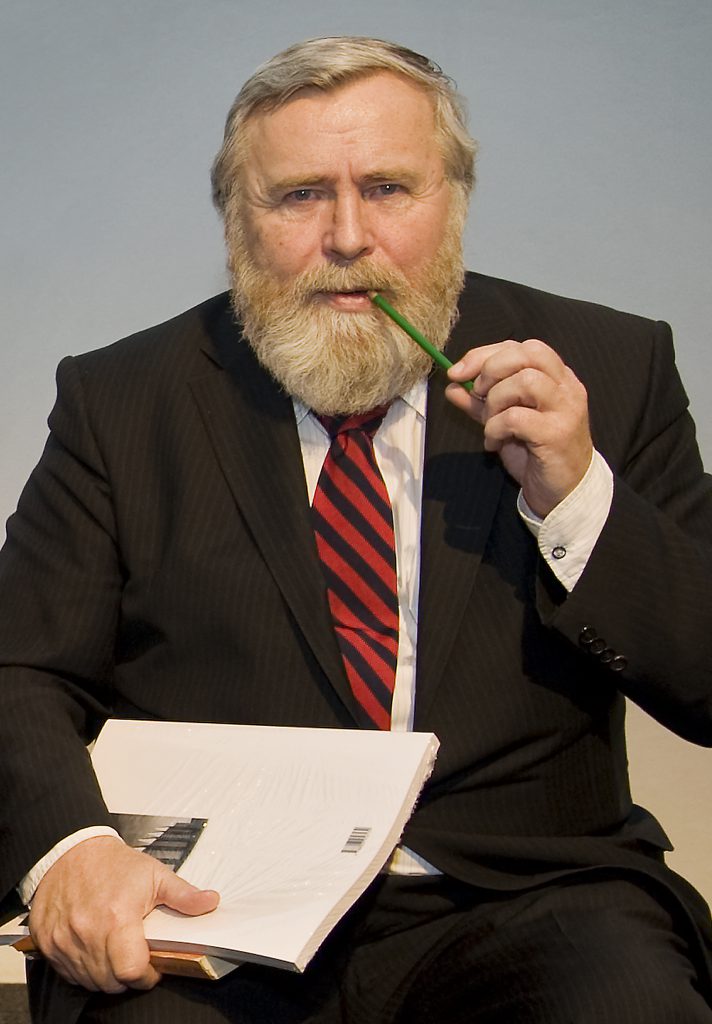 "I'm current by name and I'm my own competition. So I become the people I see myself as: a thwarted architect. Thwarted by whom? By myself. As: I haven't been able to build much (so far). Just a few houses, churches and that sort of thing." (Friedrich Kurrent)
Friedrich Kurrent has, it is true, not built much. His ground-breaking work — especially in the sacral sector — was completed between 1951and 1974 as part of Arbeitsgruppe 4 (with Johannes Spalt and — until 1964 — with Wilhelm Holzbauer). To only speak of Kurrent as an architect falls well short. In his Laudatio at a tribute to Kurrent, Friedrich Achleitner referred to him as a "teacher, activist, exhibitor, discoverer, urbanist, draftsman and saviour". As a teacher he was active from 1973–1978 at Munich University of Technology, he fulfilled his role as an activist, discoverer and saviour in numerous battles for historic buildings, for instance in the case of a Biedermeier house in Spittelberg, Vienna, whose renovation became the trigger for the conservation of the whole quarter. The Semper Depot and the bank on Mariahilfer Strasse designed by Adolf Loos, both in Vienna, also owe their survival to Friedrich Kurrent's endeavours. The exhibitions Kurrent organised with Arbeitsgruppe 4 are also legendary, on churches, school buildings, theatres and — well before Hollein and the general hype — on Fin-de-Siècle Vienna.
Sadly, he failed to realise the project closest to his heart, the completion of a synagogue on Schmerlingplatz in Vienna. Preserved in our Collection, alongside the extensive archives of Arbeitsgruppe 4, is a sketch on a napkin of this synagogue perfectly inserted into the urban fabric, between Parlament and Palais Epstein. It provides an inkling of the great talent Friedrich Kurrent had for drawing.
He hardly missed a single event at the Az W and almost always had something to say, making his views known in a pointed and occasionally acerbic manner. Kurrent kept his numerous scraps of paper like treasures in his inside jacket pocket, scribbled with facts everywhere, anecdotes and data, which he pulled out when needed. In regular contact with many of the country's famous architects and cultural figures — including such illustrious names as Oskar Kokoschka and Josef Hoffmann — he had a great deal to share. Unfortunately, a serious illness has now made this impossible for him.
We therefore wish him all the very best on his 90th birthday!
"Friedrich Kurrent is a moralist of the incorruptible, but also the exhausting and uncomfortable kind. It's difficult to forgive him for being right almost all of the time."
(Friedrich Achleitner)