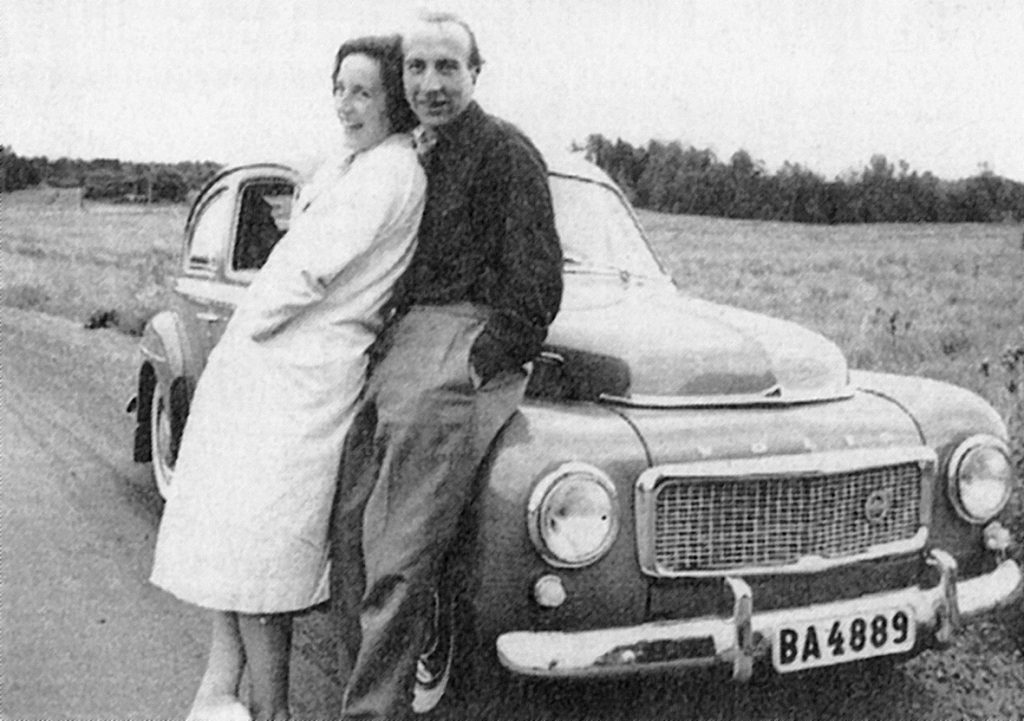 Exactly 40 years ago, an article with the above headline was published in the newspaper Die Presse. It can be found among countless other newspaper clippings, correspondence, invitations, telegrams and photographs stored in the 13 Bene files that are part of the estate of the architects Eva Mang-Frimmel and Karl Mang, and in the Az W Collection. This is an invaluable treasure trove of 50 years of cultural history! Incidentally, at the time the article cited above was published, in 1981, Eva Mang-Frimmel was one of only 79 women among 3,710 civil engineers in the whole of Austria.
Trained as a figure skater, Eva Mang-Frimmel initially worked at the Vienna Ice Revue to finance her architecture studies at the Technische Hochschule. In 1955 she founded a joint office with Karl Mang, whom she married in 1957. From the outset they specialised in commissions for trade fair designs. In decades of work for the Austrian Chamber of Commerce, the couple were responsible for trade fair stands in over 70 countries. They also developed numerous lectures and exhibitions from this experience. In the 1970s, for example, Eva Mang-Frimmel and Karl Mang were the first to make the Viennese municipal buildings of Red Vienna a topic of discussion. Their exhibition on "The Shakers", conceived in collaboration with Wend Fischer, then director of the Neue Sammlung in Munich, was shown in 14 of Europe's major museums, including the Victoria & Albert Museum in London, the Stedelijk Museum in Amsterdam and the Centre Pompidou in Paris.
"Men are not the enemy," Eva Mang-Frimmel told me in a different newspaper article, published in 1980. Working as a team with her husband was always her priority. So she did not receive public recognition as a freelance architect during her lifetime, nor has she since her death. While in the obituaries following the death of her partner Karl Mang in 2015, he was frequently described as a "lone wolf". Although it must be clearly stated that this was quite the opposite of who he was. Sharing the "fight" at his side for over three decades was his wife Eva Mang-Frimmel, who fell seriously ill in 1983 and had to retire. She died in 2001, just before her 73rd birthday.