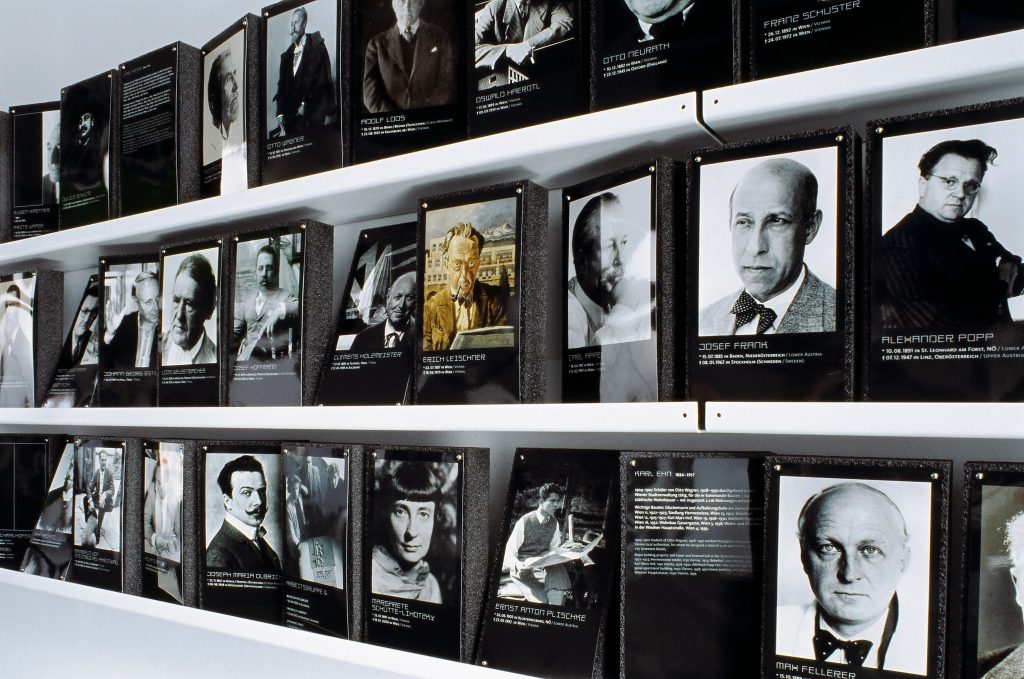 The Encyclopaedia of Architects closes a serious gap in architectural research. Following the provisional conclusion of the project in 2013 there are now entries on around 1,050 architects who worked in Vienna between 1770 and 1945.
The comprehensive reference work provides information on architects, master builders, urban planners and theorists whose work shapes the appearance of Vienna down to the present day. The criteria applied in making the selection considered biographies, style, architecture theory and history as well as urban design and together they ensure an insight into building in Vienna and the discourse about it that goes further than the standard encyclopaedia. In the future it is planned, using the same scholarly stringency, to examine architecture after 1945 and to make the results of this study available to a broad public.
Familiar and Unfamiliar Stories about Architecture
The encyclopaedia honours not only the "great" personalities of Viennese architecture such as Heinrich Ferstel, Theophil Hansen, Clemens Holzmeister, Adolf Loos, Friedrich Schmidt, Camillo Sitte or Otto Wagner, to name only a few, but also covers architects whose biographies are as yet little known or who have been largely forgotten. Included are Austrian architects, international planners who carried out several projects or at least one public monumental building in Vienna, as well as architects whose influence was derived largely from their work as teachers or theorists.
Duration of project: 2003–2013
The basic work was a research project of the: