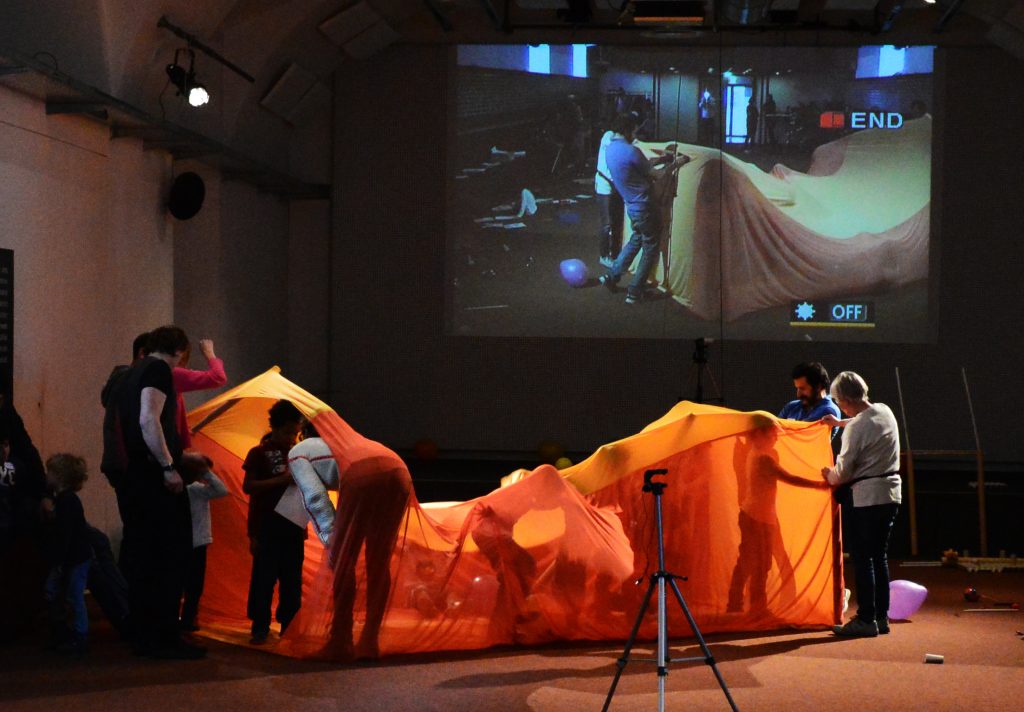 What you always wanted to know about building and architecture
What does a space sound like? What makes the DC Tower into an extremely heavy pendulum? How can we build with clay and is this material weather-proof? And how do I want to live in the future? Children frequently ask questions like this. Often their curiosity and desire for knowledge knows no boundaries. And that's a good thing, questions are the motor for life-long learning.
At the Archikids Workshops, which are held once a month, you can find out everything you ever wanted to know about architecture and the city and much more. Together with an expert your interest in observing, testing and discovering is awakened. You can ask the kind of questions you often don't dare to. In the practical part that follows you can design and build in the workshop space to your heart's delight.