Symposium
SYNWORLD – playwork:hyperspace – Das Symposium
Sa 29.05.1999, 14:00-19:00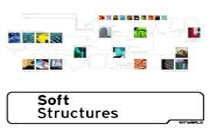 Moderation: Faith Wilding, Künstlerin und Theoretikerin, Studio for Creative Inquiry, Carnegie Mellon University
14:00
Begrüßung
14:00-14:45
John Casti, System Theoretiker und Simulationsexperte, Research Fellow Santa Fe Institute, USA
WOULD-BE WORLDS: The Science and the Surprise of Artificial Worlds
14:45-15:30
Machiko Kusahara, Associate Professor, Graduate School of Science and Technology Kobe University, Kurator
Japanese Visual Culture – The NON-perspective as Symbolic Form
15:30-16:15
Toshiya Ueno, Soziologe, University Tokyo, JP
Techno-Orientalism and Media Tribalism
16:15-16:30
Pause
16:30-17:15
Lars Spuybroek / NOX, Architekt, Gründungsmitglied von NOX, NL
Matter of the diagram – From the interior of the computer to the interior of the body.
17:15-18:00
Karl S. Chu, Architekt, Professor am Southern California Institute of Architecture, Los Angeles, USA
Architecture of the Turing Dimension
18:00-18:30
Pause
18:30-19:15
Rudy Rucker, Science-Fiction Kult-Autor, Hyperspace-Mathematiker, Experte auf dem Gebiet von "Artificial Life", Professor am Department of Mathematics and Computer Science, San José State University, USA
Science = Fiction? Hyperspace and Artificial Life.
19:15-20:00
Diskussion