Präsentation
New Belgrade Neighbourhood Projects
Präsentation und Diskussion
Mi 13.01.2010, 19:00-21:00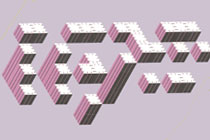 Eine Kooperation des Centre for Visual Culture of MoCAB und dem Az W
Das Projekt "Differentiated Neighbourhoods of New Belgrade" untersucht die vielen Konnotationen des Ausdrucks "Neighbourhood" im Vokabular städtischer, architektonischer und sozialer Kontexte.
Das Ergebnis – eine Publikation und Videoarbeiten – des über ein Jahr dauernden Arbeitsprozesses des internationalen und interdisziplinären Teams dokumentiert und hinterfragt die historische Entwicklung und heutige Dynamik urbaner Veränderungen in den Vierteln Novi Beograds. Nach einem einführenden Film von Stefan Römer und der Projektvorstellung durch Zoran Eric diskutiert die Podiumsrunde die sozio-räumlichen Aspekte der rasanten Stadtentwicklungen Südosteuropas.
19:00 Dietmar Steiner, Direktor Az W, Begrüßung
19:05 Filmpräsentation "Boulevard of Illusions: Learning from New Belgrade", Stefan Römer, Künstler
19:30 Zoran Eric, Kurator, Projektvorstellung "Differentiated Neighbourhoods of New Belgrade"
19:45 Podiumsgespräch mit:
Aleksandar Dimitrijevic, Künstler
Jochen Becker, Kritiker und Kurator
Stefan Römer, Künstler
Georg Schöllhammer, Kurator und Herausgeber der Zeitschrift "Springerin"
Helmut Weber, Künstler
Moderation: Zoran Eric
20:30 Filmpräsentation "Differentiated Neighbourhoods of New Belgrade"
In englischer Sprache
(Eintritt frei)
Fotos von der Veranstaltung "New Belgrade Neighbourhood Projects" am 13. Jänner 2010 im Architekturzentrum Wien.